Famous American boxing champion "Sugar" Shane Mosley is trying to raise money to fight against dog fighting. His motto on this subject is: "I choose to fight, dogs DON'T. Dogfighting is for cowards. Don't do it." I love this, another here for protecting animals and animal rights!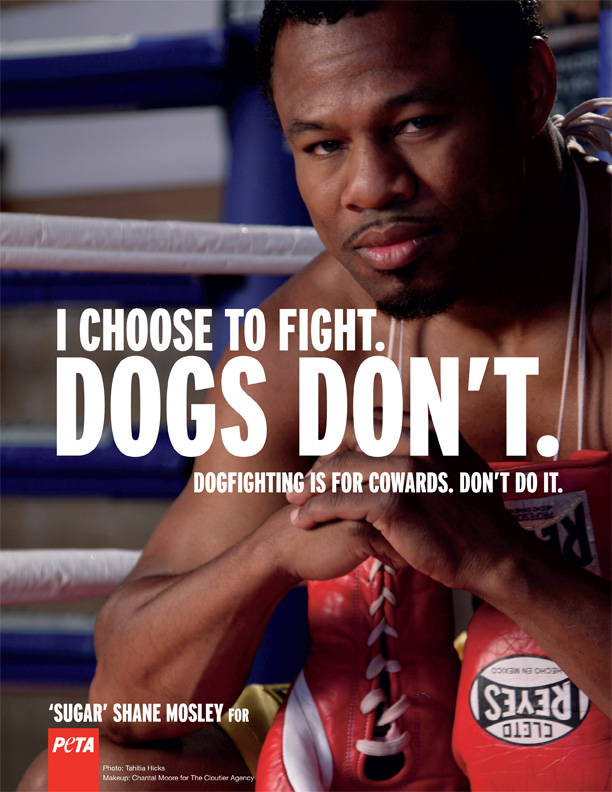 He is fighting Ricardo Mayorga in Los Angeles on August 29, 2015. He has an auction to which the proceeds will go towards the fight for dogs rights, protection against dogfighting. Place bids on 2 VIP tickets to this fight and meet & greet with Sugar Shane himself at Charitybuzz (the current high bid is $850)
Take action now and please sign the petition to help the fight against dogfighting.