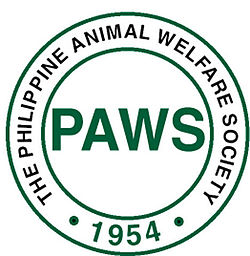 The Philippines Animal Welfare Society (PAWS) (wiki) is about people helping animals & animals helping people. This organization was founded in 1954 by Muriel Jay.
The mission of PAWS is to prevent cruelty, pain, fear & suffering to animals. It is a Philippines nationwide non-profit org that welcomes donations, volunteers, and adoptions.
Please help PAWS and donate here.
PAWS website: http://www.paws.org.ph